Amid heavy rainfall, flooding, and landslides which have been affecting central Vietnam since the beginning of the month is affecting thousands of pepole and livestock. Thursday oct 22-2020, 132 were reported dead, and several pepole were missing. Together with the Buddhist Social Center and their monks, Slåttland Vietnam Co Ltd employees are helping out through donations and volunteer work.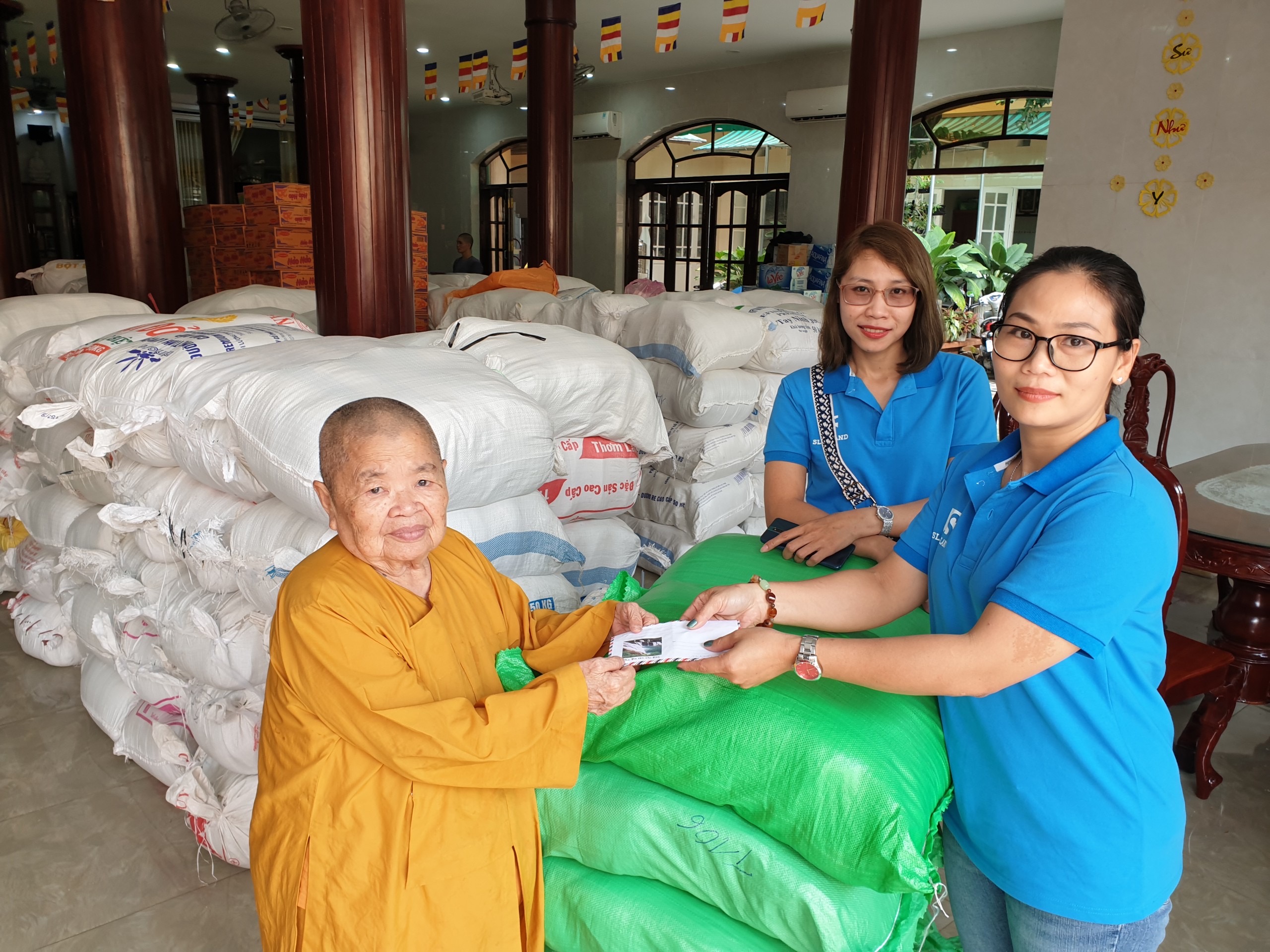 –Together with all Vietnamese people in Vietnam, each Vietnam citizen as well as the enterprises in Vietnam and all people in the Southern of Vietnam are contributing in providing help to pepole living in the typhoon areas in the Northern of Vietnam, says one of the employees in Slåttland Vietnam Co Ltd.
Buddhist Social Center

Slåttland Vietnam Co Ltd donated such as cooking oil, rice, mineral water and small cash to the BR-VT Buddhist Social Center where they have monks who take responsibility  to do charitable work. They help poor people, homeless children, and sick elderly people who are lonely and have no children to support them. The monks helps and give support to the places affected from typhoons and they also have many another meaningful programmes.
Saudels destructions
At least 178,000 homes have been inundated nationwide over the course of October, with approximately 700,000 people affected and nearly 700,000 poultry and livestock having been killed or swept away.
October 22, Saudel was approximately 850km (528mi) east of Hue, heading west-northwest, with maximum sustained winds of 120kph (75mph). Saudel would be the third tropical cyclone to make landfall in Vietnam this month.
«The floods and landslides have caused severe damage in the communes visited. Schools have been damaged, books and other learning materials are destroyed by water. The population can't access running water and the lack of personal hygiene and sanitation is increasing the risk of diseases,» said by Ly Phat Viet Linh, UNICEF disaster risk reduction specialist is currently in Quang Loc commune, Ba Don town, Quang Binh province.
–Slåttland Vietnam CO Ltd employees will continue the help and contribute through the Buddhist Social Center in Vung Tau where Slåttland Vietnam CO Ltd has main office, says the Norweian founder and chairman Sigurd Slåttland.
Forecast
The National Hydrology Metrology Forecast Center said that storm Saudel weakened gradually into a tropical low- pressure system as it travelled the territorial waters from Ha Tinh to Quang Tri last night.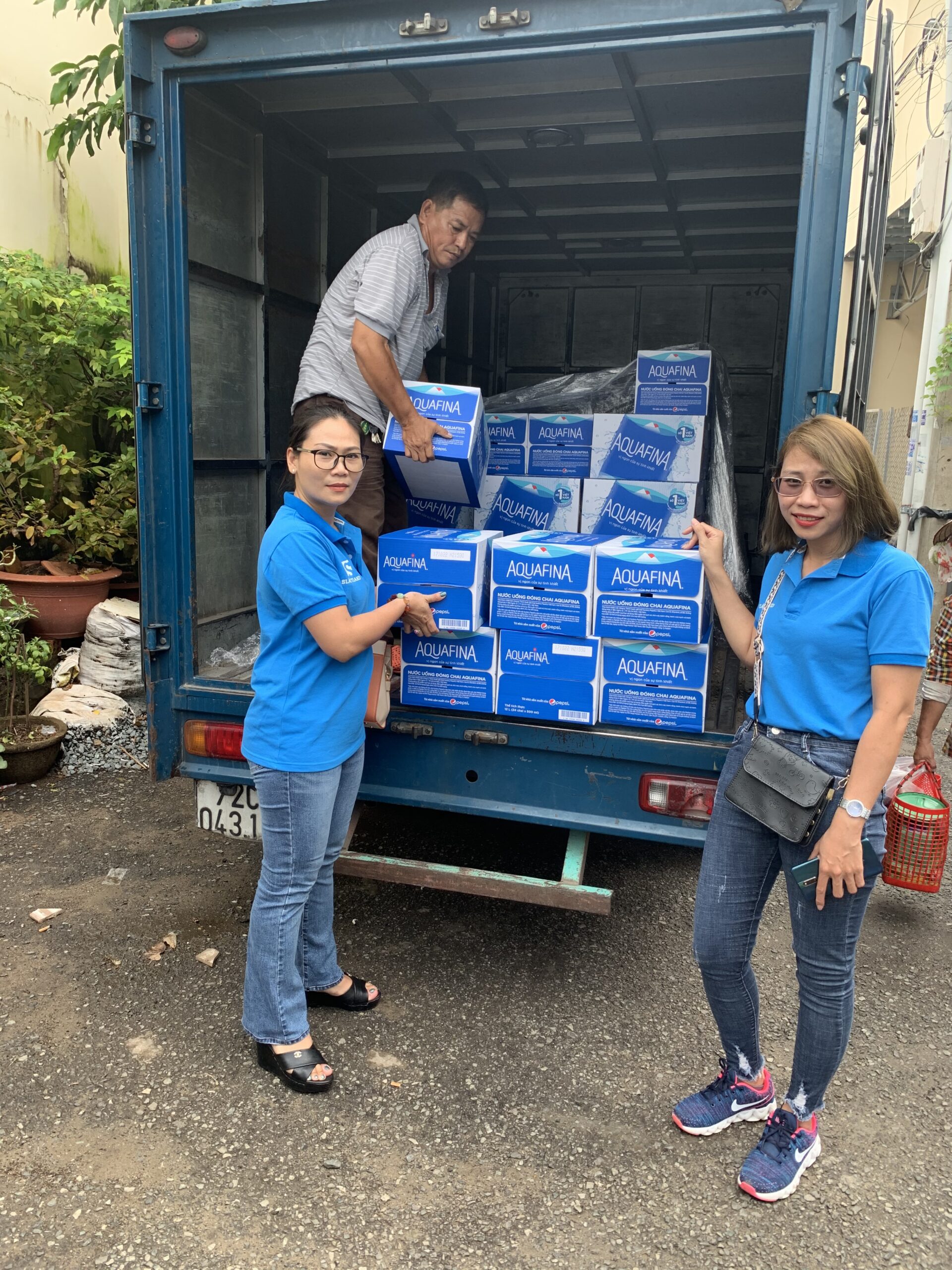 Corporate donations allow companies and employees to take active interests in our own communities.
-Corporate donations allow companies to take active interests in our own communities and can also lead to a huge boost in employee morale, says Tran Thi Le Hang who is the Administration Manager i Slåttland Vietnam. He continues;
– Donating gives you the opportunity to show gratitude. Employees respect companies that care for their community, it simply makes employees feel good, and increases the emotional attachment to their employer. Such charitable purposes can also gain momentum from advancing the education of young people. 
Visit Slåttland Vietnam